Bring your digital twin
to life
Supercharge your transformation projects with an interactive Process Avatar. Reduce guesswork and get the most value out of your process data.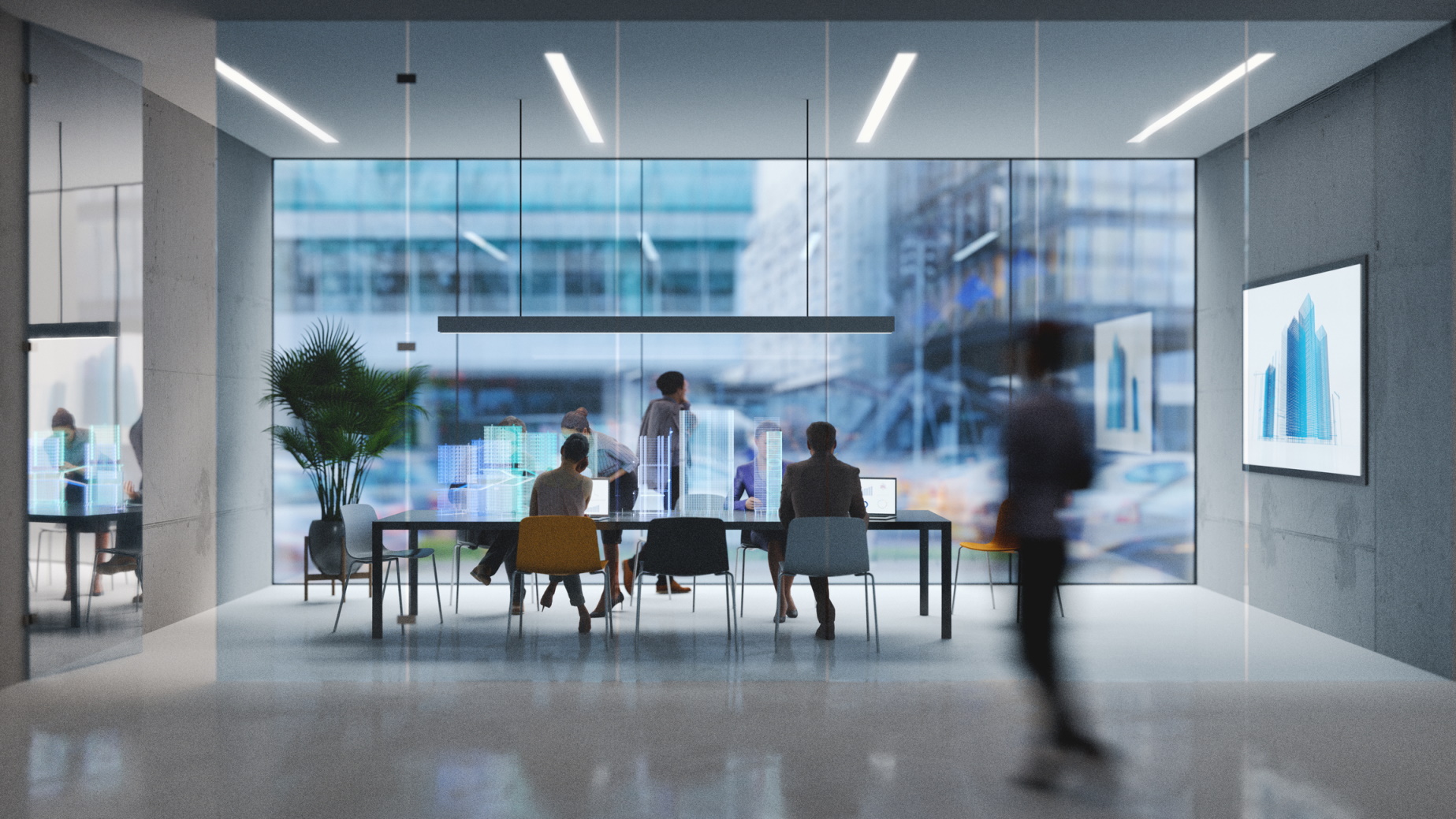 Decide what's next
Unparalleled options, transparent results
The next generation of process simulation software
Change Everything
Redirect process flow, modify variants and adjust resources - all in a single scenario. An unparalleled level of detail helps you find the best way to improve your processes.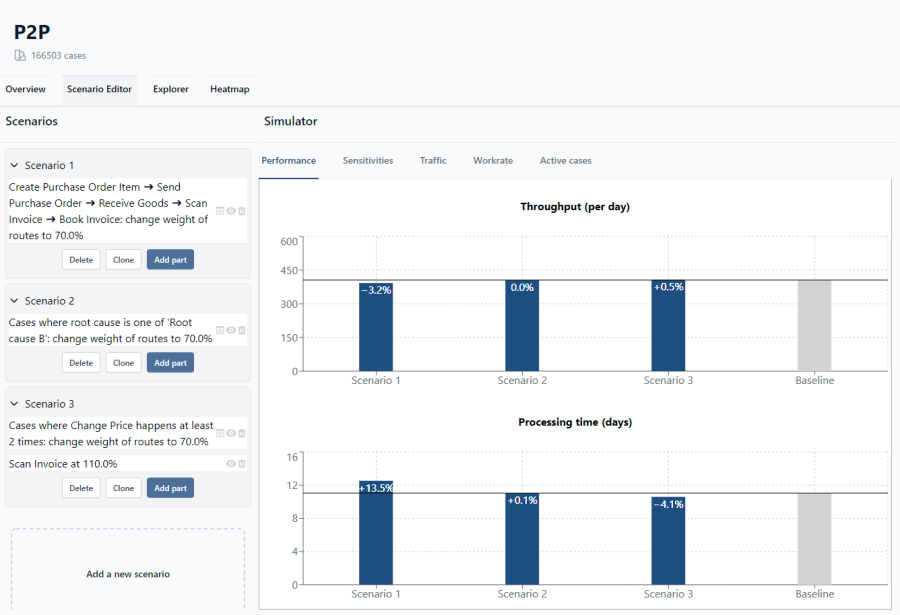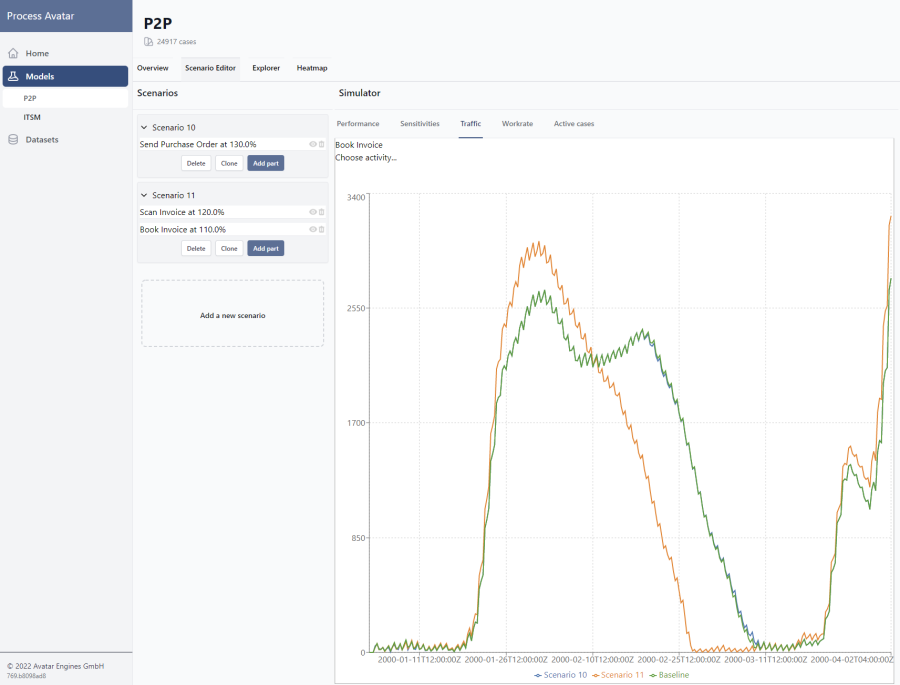 No Blackboxes
Drill down on results. Understand model drivers and look up parameters. Process Avatar provides transparent output data, enabling stakeholders to verify and agree on the best improvement options.
Real-Time Reaction Times
Process Avatar is optimised for large data loads and runs on high-performance GPUs. With Process Avatar there are no delays or restrictions on the complexity of the scenarios you simulate, no matter how complex your use case is.